Table of Content
Eastern Kentucky's Pikeville is a popular destination for visitors seeking authentic Appalachian experiences and outdoor adventure at Mayo Trail. Pikeville, KY, is a location with many well-known landmarks and undiscovered places on Mayo Trail that you won't want to miss!
There are many restaurants and "mom-and-pop" shops in Pikeville. However, you will be surprised by various delectable restaurants in Pikeville, KY. The Pikeville, KY restaurants open their doors to provide you with fantastic, delightful food.
There are options for any of your food preferences. You can find various restaurants offering American, Chinese, Japanese, Mexican, and Italian cuisine, from delicious sushi to fast food that makes your mouth water. You may choose restaurants with a salad bar, burgers, takeout food, or delicious hamburgers for breakfast or a quick lunch.
Writing this article, we have read many reviews about different bars and restaurants in Pikeville, KY, and may give you suggestions on places to visit.
#1. The Blue Raven Restaurant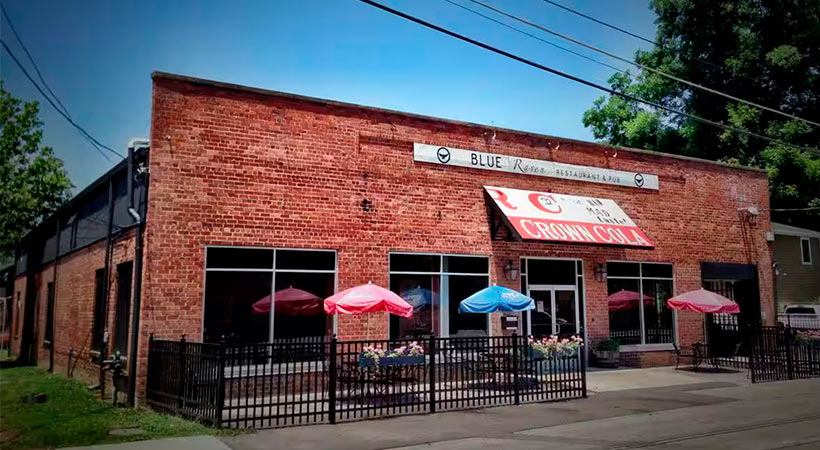 According to reviews, Blue Raven is one of the best restaurants in Pikeville, KY, near Mayo Trail. It is a restaurant serving pub-style Appalachian cuisine.In Blue Raven, they try to do traditional southern food just as you would like.
Their great food is quite simple. They use fresh ingredients and guarantee food quality. There are a lot of growers around there that supply a variety of good food.
The restaurant can rotate the menu seasonally thanks to the possibility of having different supplies. As a result, you may taste a lot of Kentucky dishes. They have a jumbo lump crab cake, and a goat cheese salad served with pistachio and honey on it. Their crab cake is the amazing food that makes the owners proudest of their menu. It's really simple and tasty to eat. Remember to visit it; Blue Raven will become one of your favorite places.
#2. Pig in a Poke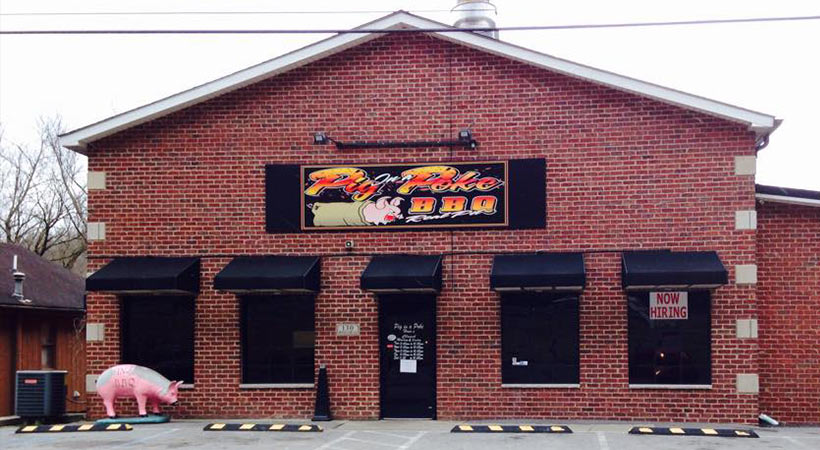 Pig in a Poke is one of the best BBQ restaurants in Pikeville, KY, close to Mayo Trail. The staff is always super busy because their dining room is crowded weekly. But, according to reviews, if you ate their pulled pork sandwich and ribs, you would never forget it.
The restaurant has a serene terrace for outdoor seating. It is a great place to visit because you will get views of the Big Sandy River and mountains.
Tasty food may be found here close to Mayo Trail. The ribs for lunch are lovely. Eat the perfectly cooked and very tender beef brisket with a special sauce. At the table are BBQ, spicy BBQ, and Carolina BBQ sauces. There is a wide range of food served here; to wash it all down,and traditional southern sweet tea.
#3. Peking Hibachi, Pikeville KY
These are the most popular Pikeville restaurants near Mayo Trl. Apparently, there are two restaurants there. They are Chinese Buffet and Hibachi Grill. The buffet has many great options for breakfast and lunch.
You can order anything to eat: sushi, filet mignon, tuna, chicken, and shrimp, or combinations of the menus of both restaurants.
You will receive two sauces with the entrees: more orangey dressing sauce and a thick sweet ginger sauce. With the chicken and shrimp in your dish, it is fantastic.
According to reviews, your bill for sushi in this restaurant will be priced low.
#4. Buffalo Wild Wings, Pikeville KY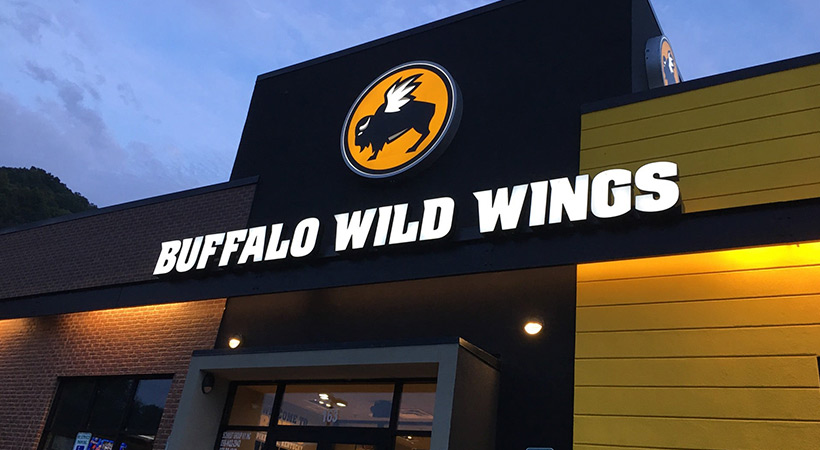 The level of attention displayed by everyone will astound you. If you visit this restaurant for dinner, you won't regret it. You will not need to wait time to speak to the waitress. Reviews prove that people and the service here are amazing. This one located in Pikeville, KY, Mayo Trl., will indeed become one of your favorite Pikeville restaurants.
#5. El Azul Grande, Pikeville KY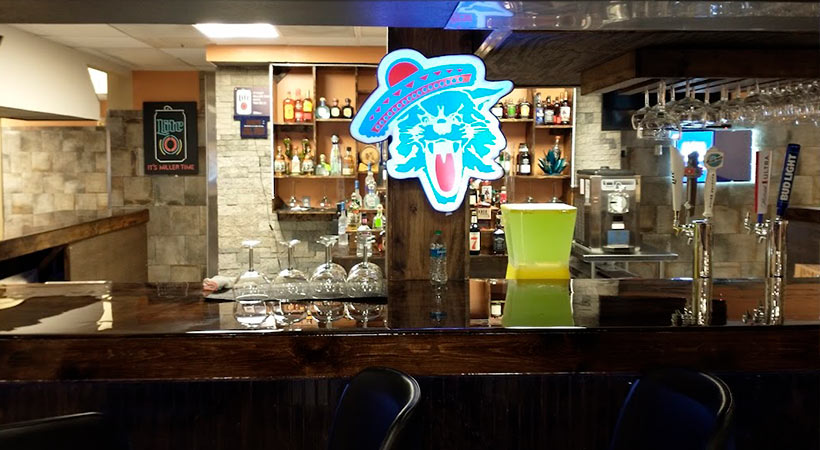 If you're a fan of Mexican food, the best restaurants in Pikeville will cover your desires. There are a lot of Mexican restaurants in Pikeville, KY, Mayo Trl. Reviews advise you to visit a local favorite, such as El Azul Grande, which features its famous polo bandito. It is the top-tasting Mexican Food in Pikeville, KY. You will be surprised by the fajitas and the serving size of the food. The food is solid, hot, and well-portioned. You may eat their special sauce that tastes like canned enchilada sauce. Service is above average. The wait staff is very attentive. It will indeed become one of your favorite places.
#6. La Fiesta Mexicana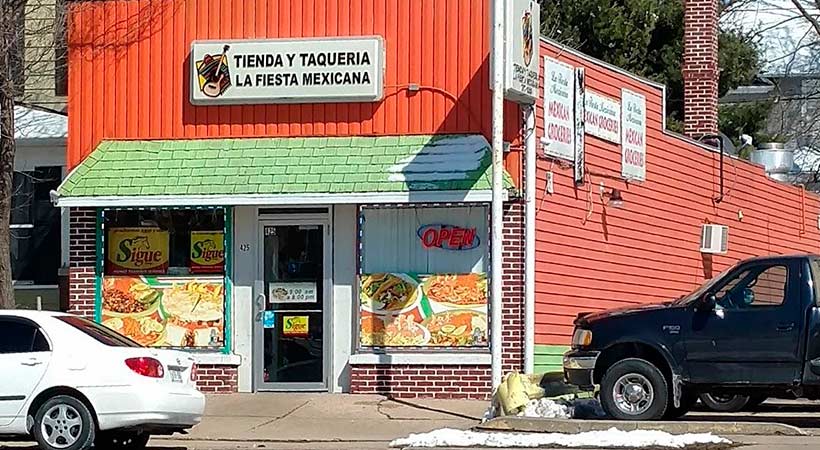 According to reviews, one of the popular Pikeville restaurants is La Fiesta Mexicana, which serves up traditional Mexican food in a distinctive style you must taste. All menus offer free chips, salsa, and hearty meal portions. Anyone who enjoys Mexican food and quick, spotless service should visit this one of the best restaurants. They provide delicious food and excellent service. Visit it, and you will become one of their loyal customers.
#7. Happy Days Diner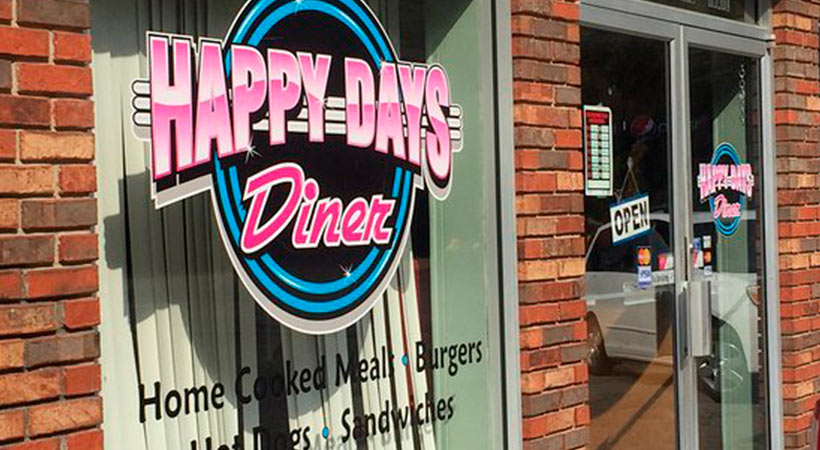 If you search for the best restaurants in Pikeville, Mayo Trail, drive down to Happy Days Diner off of South Mayo Trail for a juicy cheeseburger, and crunchy fries. It is challenging to recommend just one meal from Happy Days' amazing selection of traditional American fare.
Go casual, and don't expect anything spectacular and extravagant food. You may eat a fried bologna sandwich and a fish and chips-style dinner available each day, as well as daily and weekly specialties. Reviews advise visiting this location close to Maya Trail.
#8. Dorsie's Dairy Bar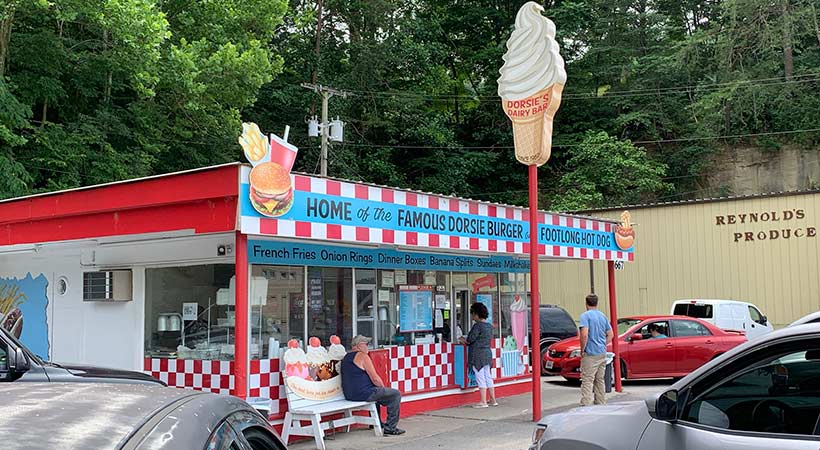 To get more impressions of Pikeville restaurants, visit Dorsie's Dairy Bar. It is one the most well-liked eateries close to Mayo Trail if you want some delectable ice cream to go with your burger. However, if you intend to eat at Dorsie's at lunch, you should get there early. A popular lunch location in the area, Dorsie's draws customers from all over.
Reviews advise visiting this classic dairy bar. You will stick to the window like a kid. It is where you exit and approach a window to place an order for takeout.
#9. Five Star Pizza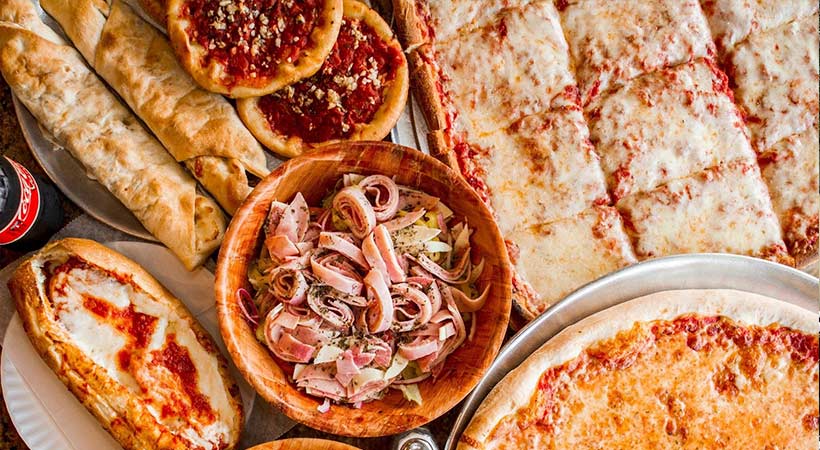 Are you looking for Pikeville restaurants because you want to eat a good hoagie sandwich or some delicious pizza? And you have yet to decide what to choose.
We advise you to visit Five Star Pizza. Gooey cheese and premium toppings on the pizza at Five Star Pizza certainly live up to the restaurant's moniker. Reviews say that their hoagies, pizza, and cheese sticks are unforgettable. It is one of the most popular Pikeville takeout food restaurants near Mayo Trail.
#10. Mona's Creative Catering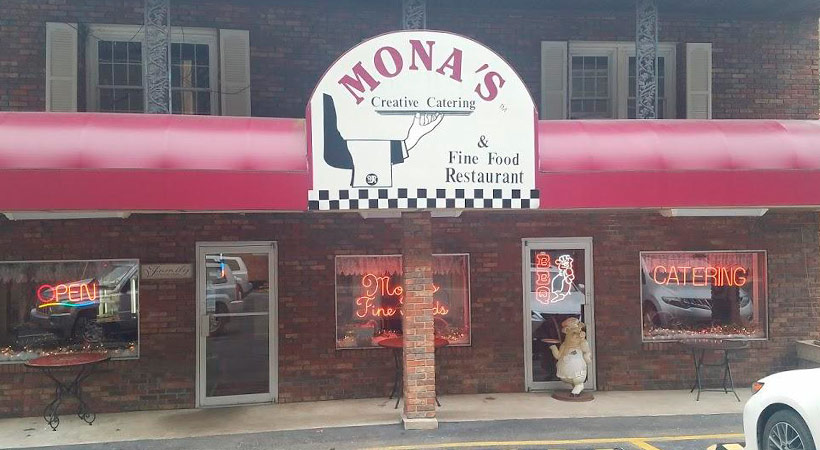 Visit Mona's Creative Catering if you want to enjoy one of the restaurants (Pikeville, KY), close to Mayo Trail. Here you can order different sorts of pasta, sandwiches, and soups. Their menu offers are well-known in the nearby cities. According to reviews, the desserts at Mona's are its best feature. In addition, they offer you a wide selection of cakes and candies available.
Bottom Line
Of course, when you travel to Mayo Trail in Pike County, you may visit any of the best restaurant chains not far from Mayo Trail that offer fast food, such as Mcdonald's, Taco Bell, Wendy's, or Burger King. Some other restaurants like Steak'n Shake, Pizza Hut, Bob Evans, and Dairy Queen are also available.