Are you going to visit Michigan but have no idea where to go for dinner? We have found the best Port Huron restaurants for every taste, so everybody will fund something for themselves! Furthermore, most cafes in Port Huron offer delivery options.
Keep reading to discover the worthiest restaurants in Port Huron with amazing food and great service.
Table of Content
#1. Atrium Cafe & Ice Cream Parlor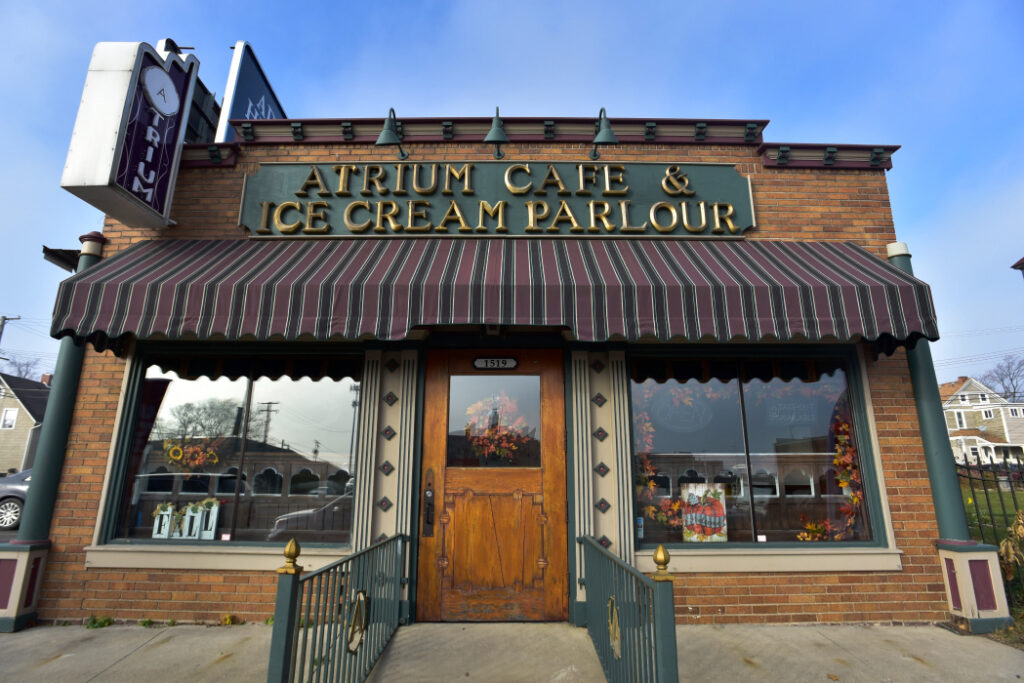 Atrium Cafe & Ice Cream Parlor is our absolute favorite on the list of the best restaurants in Port Huron, MI. The authentic cafe atmosphere takes you back to the late 1890s. Rock and Gayle Stevens are the two main faces of the Atrium Cafe. While Rock interacts with the visitors, Gayle, as a true food-lover, prepares the meals for you.
Atrium Cafe & Ice Cream Parlor is an excellent culinary destination in Port Huron. You can enjoy a great atmosphere and good food for every taste. Visitors especially value the ice cream in this restaurant, which is present in ten positions, including gluten-free options.
#2. Red Lobster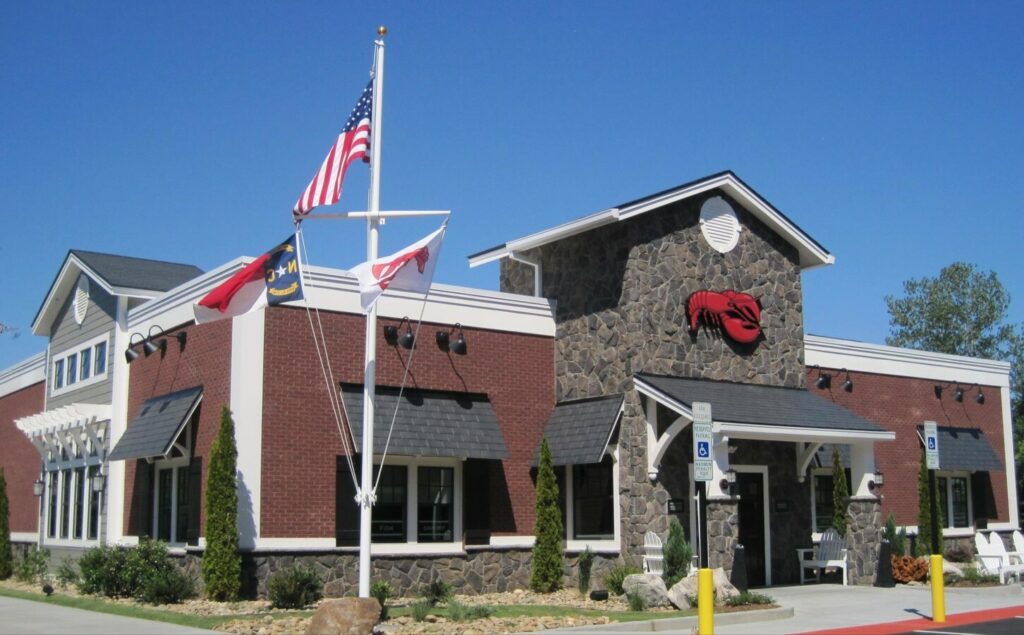 If you value high standards in seafood, Red Lobster is one of the best restaurants in Port Huron, Michigan, to try lobsters, crabs, shrimps, or various fish. The restaurant cares not only about preparing delicious meals but also about sustainability. If you are not indifferent to the fate of the shellfish population, this place will meet your requirements.
The Red Lobster in the Port Huron area offers seafood in different forms. Thus, you can eat your favorite food in soups, pasta, and bowls or create your own combinations. In addition to the food, you can enjoy good drinks and the restaurant's inviting atmosphere.
#3. East Side Mario's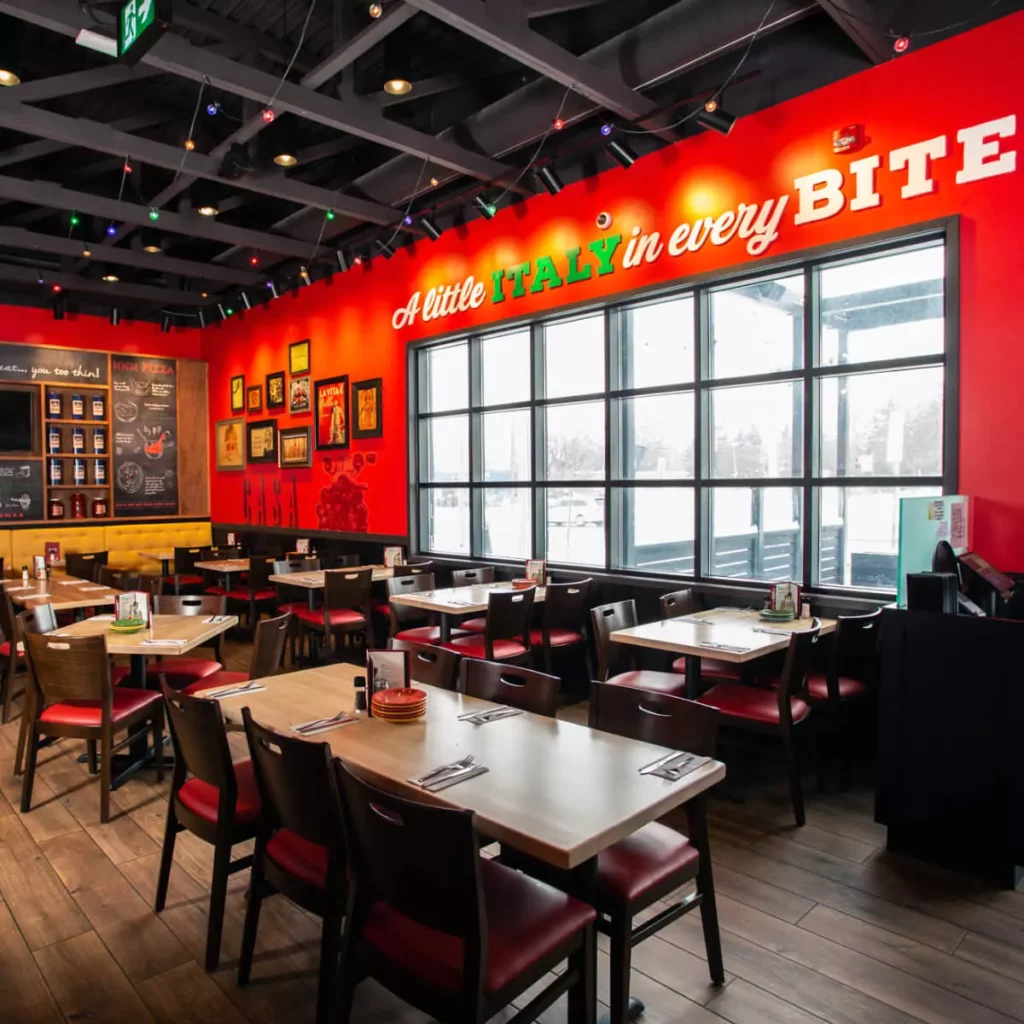 Italian cuisine has a worldwide reputation as the most delicious cuisine on the planet. Everybody has at least once heard about amazing Italian pasta, pizza, risotto, and gelato. However, not everybody had an opportunity to try it. East Side Mario's in Port Huron is one of the best restaurants in Port Huron to enjoy great food.
The restaurant was opened in 1987, and from that moment has been bringing a taste of Italy to its guests. In addition to traditional food options, East Side Mario's offers numerous gluten-free meals, allowing everybody to find something for themselves.
#4. Senor Tequila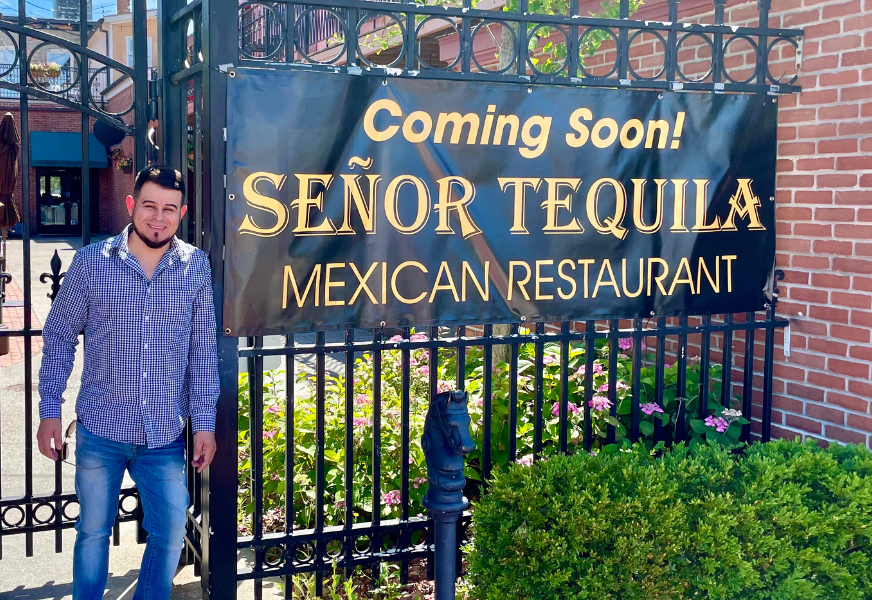 Do you miss good tacos, beef, and chicken? Have you not tried tasty drinks for a long time? We will quickly find a solution to your problem! Senor Tequila is one of the best Mexican restaurants in Port Huron, MI, where you can enjoy delicious dinners and lunches, eat tasty meat, and try well-known Mexican tacos. And don't forget about drinks! Here, you can try an amazing Margarita!
The friendly staff of the restaurant will provide great service to you and create a cozy atmosphere for everyone to feel comfortable and happy.
#5. Freighters Eatery & Taproom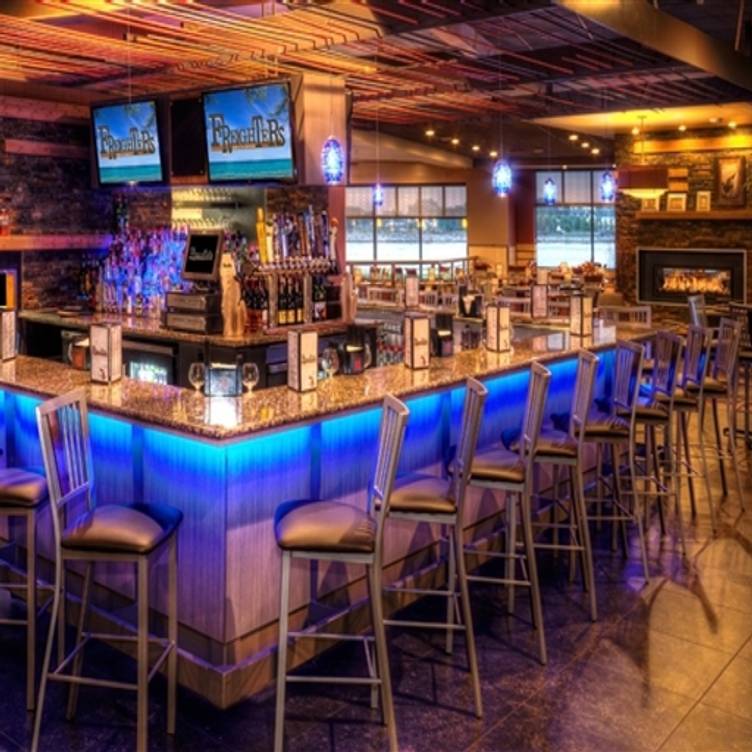 If you are looking for the best restaurants in Port Huron with traditional American cuisine, Freighters Eatery & Taproom is an excellent choice. The restaurant incorporates only fresh ingredients in the dishes and cooperates with the suppliers, sharing the philosophy of providing clients only with high-quality meals.
To make your experience with American cuisine most positive, the workers regularly add creative recipes to the menu and make seasonal menus.
Great dishes, amazing cocktails, and tasty beer and wine – all of this you can find in the Freighters Eatery & Taproom restaurant!
#6. Bob Evans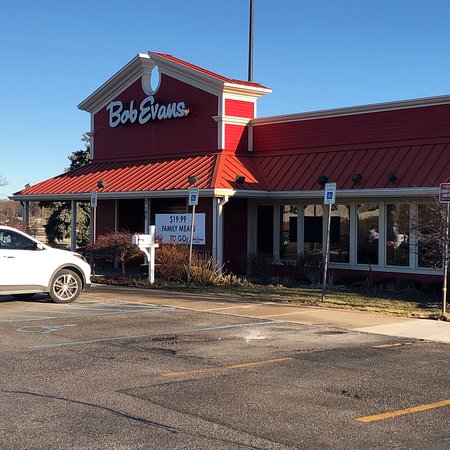 Finding fresh food is becoming increasingly more difficult, and people even lose faith in food without conservatives and other chemical elements. Bob Evans is one of the best restaurants in Port Huron, where you can enjoy fresh-cracked eggs and fruits and order salads of fresh greens and veggies. Cooperation with farmers and delivering fresh products from farms is the main rule of the Bob Evans restaurant.
If you have been living far from home, this place will remind you of the food from your mum. Do you remember those family events when you gathered around a large table? This place will make you feel the same!
#7. Raven Café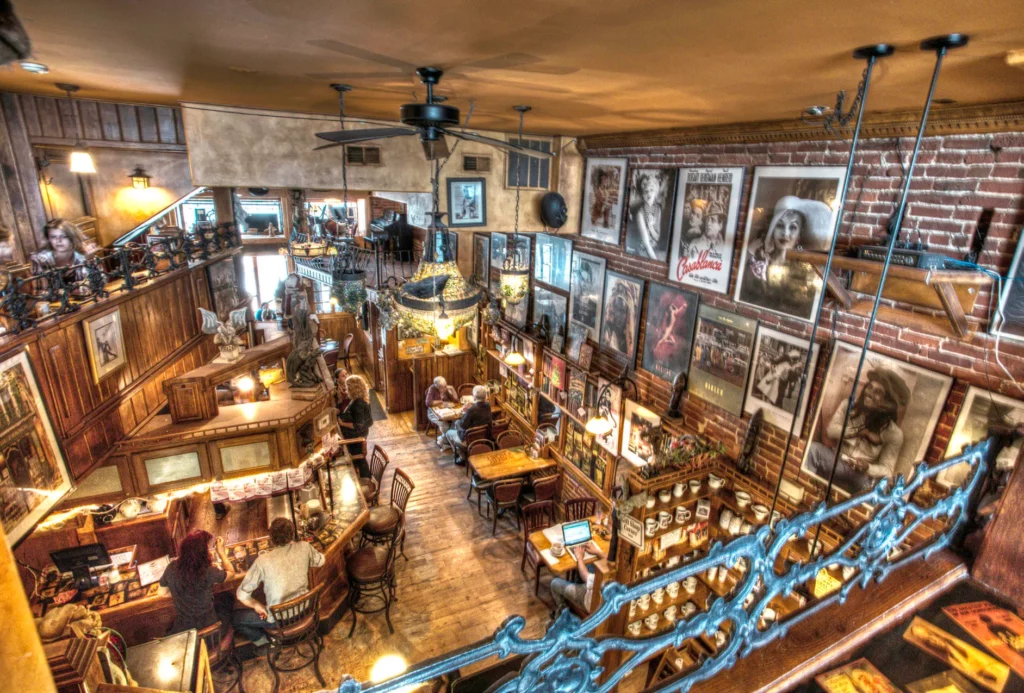 Located in a building from the Civil War era, the Raven Café is on the list of the most worth-visiting Port Huron restaurants. Here you can enjoy a casual atmosphere with absolute freedom and safety. The cafe is more than just LGBTQ+ friendly. This place honors the community and creates a diverse and inclusive atmosphere where everybody will feel comfortable regardless of their sex, race, or sexual orientation.
The staff works creatively and always introduces new dishes to the menu and new ideas to attract visitors.
#8. Bella Bolla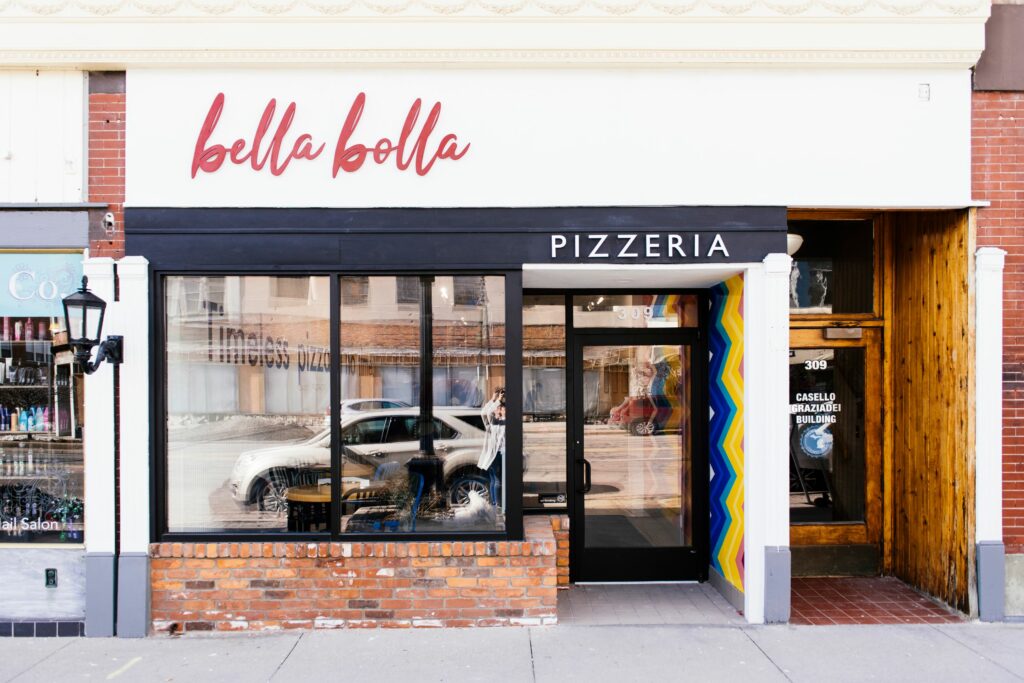 We understand the importance of good pizza. Therefore, Bella Bolla is the right choice for all pizza lovers. They believe that pizza is not typical fast food that you can buy in a supermarket and put in the microwave. Bella Bolla follows the traditions of making pizza, adding only fresh ingredients and cooking the pizza in no time. You don't need to wait for an hour until the delicious food is ready. In Bella Bolla, the entire process takes around 10 minutes. If you are looking for a place worth visiting Port Huron restaurants with pizza, it is your option!
#9. Great Wall Restaurant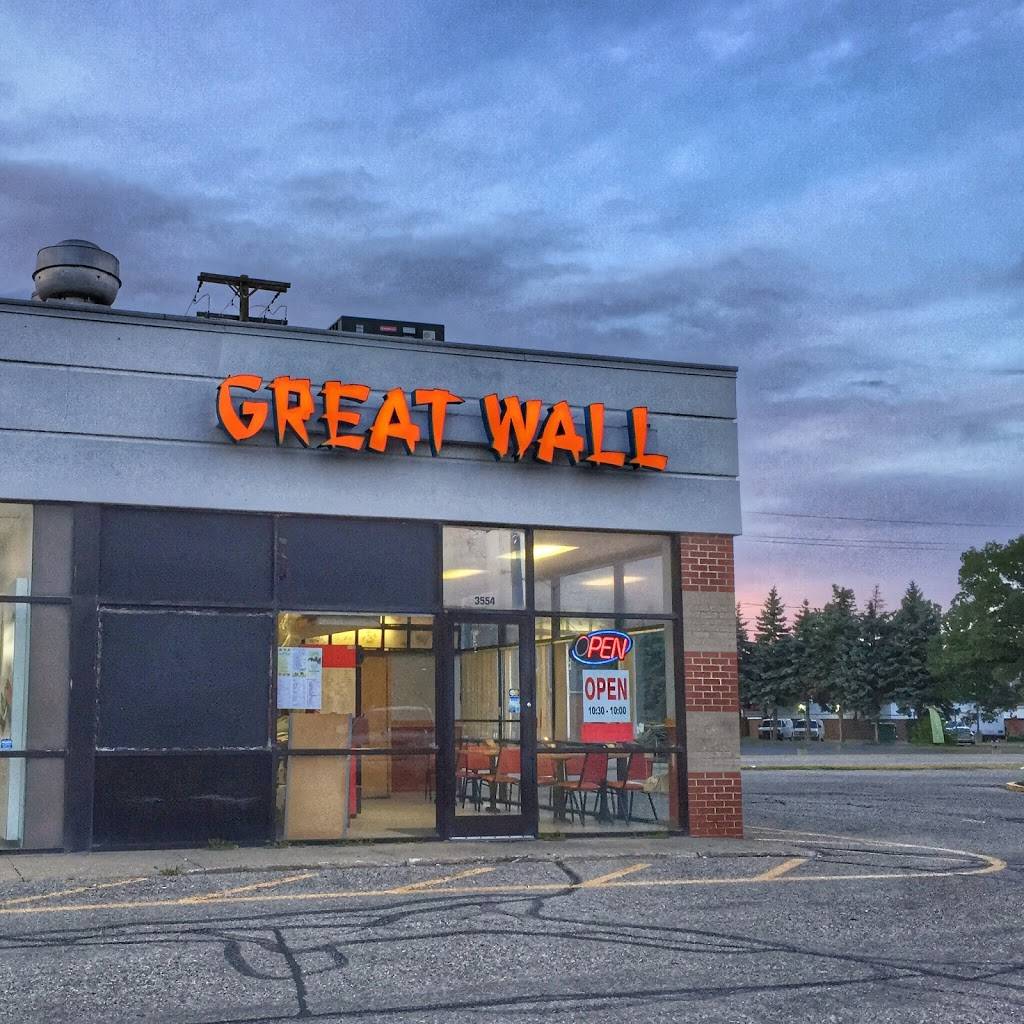 Finding good Chinese food may often be challenging, so Great Wall Restaurant is an excellent option for all fried chicken and rice lovers. Vegetarians can also enjoy many no-meat options! The orders are ready within 10 minutes, so if you don't have a lot of time for dinner, Great Wall Restaurant is for you! Visit it and feel the Chinese culture being 7 miles from there.
If you prefer to stay home, in the Great Wall Restaurant, you can find cheap food delivery and enjoy the meals at home.
#10. Moe's Corner Deli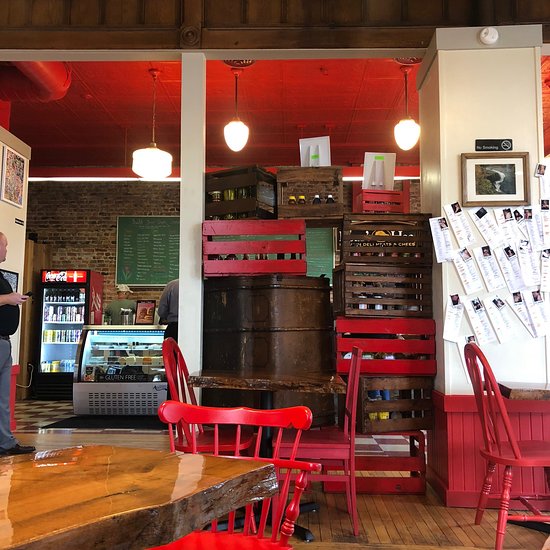 Sandwiches, wraps, and subs for every taste! All these things you can find in the Moe'sCorner Deli. This one of the best Port Huron Restaurants offers a fantastic fast food experience, allowing you to enjoy the meals indoors or outdoor seating, or in the comfort of your own home with the food delivery service! If you prefer to stay home for dinner, use DoorDash or Grubhub to order the Moe's Corner Deli meals in no time!