In recent years, many industries faced challenges due to COVID-19. The pandemic has proved particularly devastating for the restaurant, hotel, culture, and sports industries. Customer support became especially crucial for these businesses during COVID, and they started implementing various ideas to survive during these difficult times.
Restaurant merch is one of the most common and well-known ways to express respect and recognition to your favorite place. Boia De, Mac's Club Deuce, Badmaash, and many other restaurants in the U.S. started their restaurant merchandise. A gratuitous initiative for helping local restaurants became especially popular. Now, organizations like Merch 4 Relief help local businesses show their restaurant merch ideas to clients and earn money to support their functioning. Keep reading to learn about the best restaurant merchandise examples.
What Is Merch in a Restaurant
Branding merchandise, also known as merch, is a collection of items that feature your business's logo, which you can sell to increase sales and revenue. Furthermore, merchandising often means collaboration with local brands, staying top of mind as clients see your restaurant's logo, and reaching more people. If you are a restaurant owner, your first step to launch your restaurant merchandise is to choose products for t-shirts, jumpers, cups, or other merch items.
It is essential to find something people associate your business with. For example, if you own an Italian restaurant that makes the best pizza in your city, it may make sense to illustrate it on your merch.
After making a merch, you need to start selling it. It is time to set up your restaurant's online store or sell the merch through intermediaries.
Merch 4 Relief
Restaurant merchandise is not always about making money. Merch 4 Relief is a company creating merchandise for restaurants and returning 95% of the profits. The store's main goal is to provide American and Canadian restaurants with financial support for their needs.
Best Restaurant Merchandise Ideas
While competition between local businesses is becoming incredibly heavy, many interesting and original restaurant merch ideas occur. You can see the most exciting examples of cafes and restaurant merch below.
Onesie for Babies by Boia De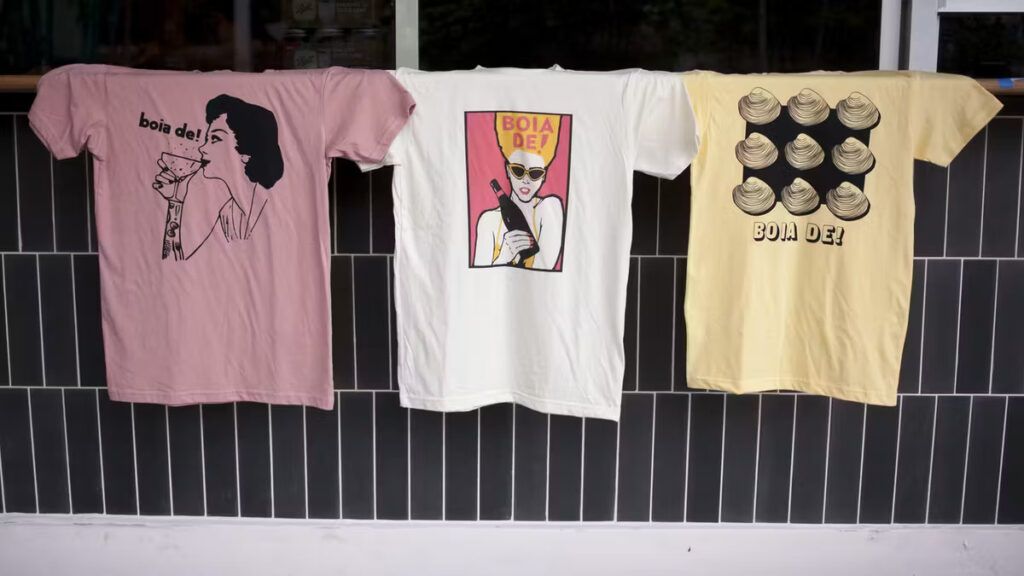 It is never too early for babies to have good taste in restaurants. An Italian restaurant, Boia De in Miami, offers merch for your newborn children. It is a good-quality green onesie with an orange soup bowl, which will look lovely on your baby's body.
Boia De attracts clients' attention with its baby's merch, while most restaurants make merchandise for old people.
NIGHT+MARKET – Dad Hat
The NIGHT+MARKET restaurants are a part of L.A. life and culture. They have locations in Venice Beach, the Sunset Strip in West Hollywood, and Silverlake. Additionally, new locations were opened at Virgin Hotels and Resorts Las Vegas in 2021.
NIGHT+MARKET was made for friends coming to spend time together and drink natural cocktails and wine. One of the most interesting elements of the restaurant's idea is their merch by Merlin Mannelly, representing a hat with the inscription "Natural wine and liquor" and the brand's name.
Fish Cheeks – Cheeky Shirts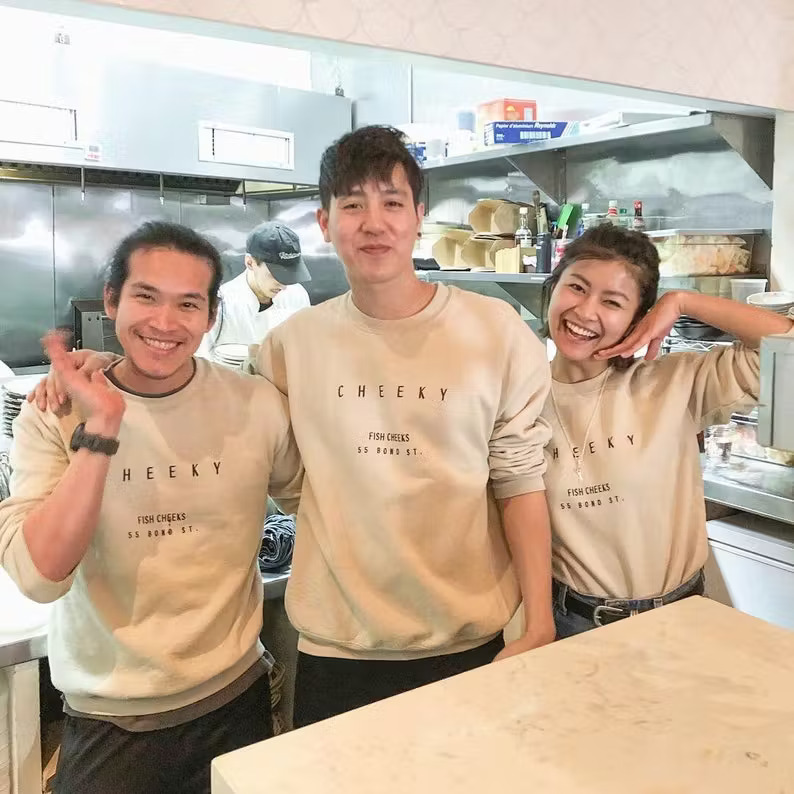 Fish Cheeks is a great Thai restaurant in New York that presents the country's culture to Americans through its amazing traditional cuisine. The restaurant offers its clients dishes from diverse regions of Thailand, enabling them to try everything.
Fish Cheeks has created its own merchandise in the form of unisex sweatshirts in navy blue, light blue, and black colors. Do you feel cheeky and want to show it to the whole world? The brand's merch will help you do it!
Burger She Wrote T-Shirts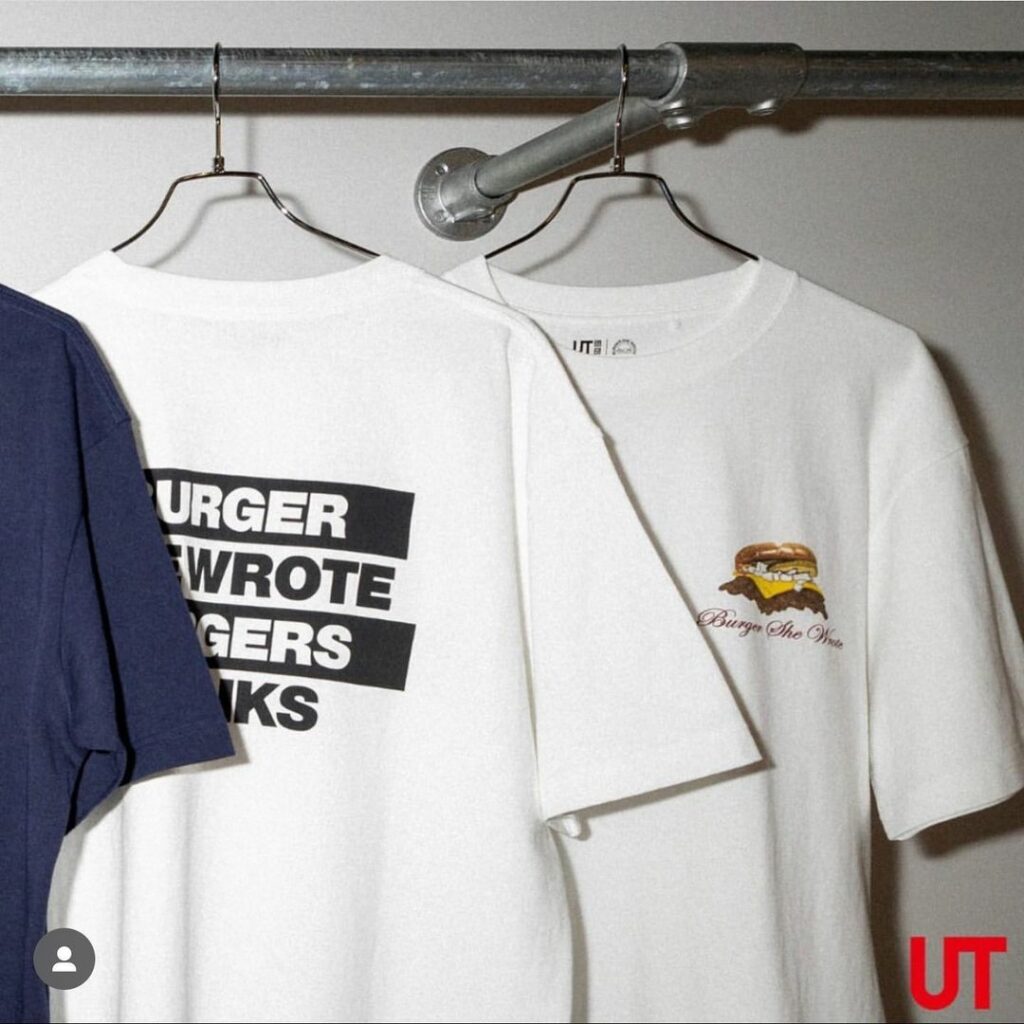 Want a t-shirt with the name of your favorite fast food restaurant? The collaboration Burger She Wrote collaboration with Gallery Dept. has resulted in creating great merch, representing unisex t-shirts with the motto "Burger She Wrote."
SlauCienega x Jon & Vinny's Big Slice Hoodie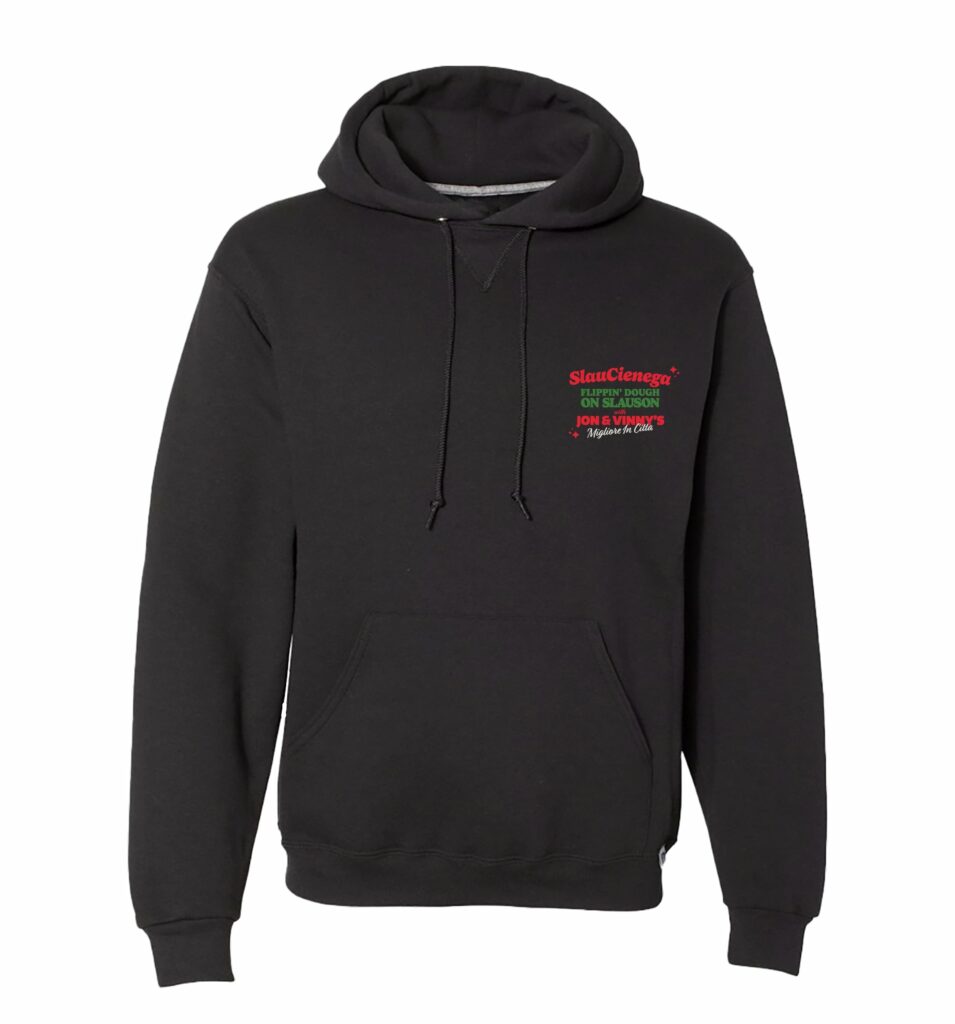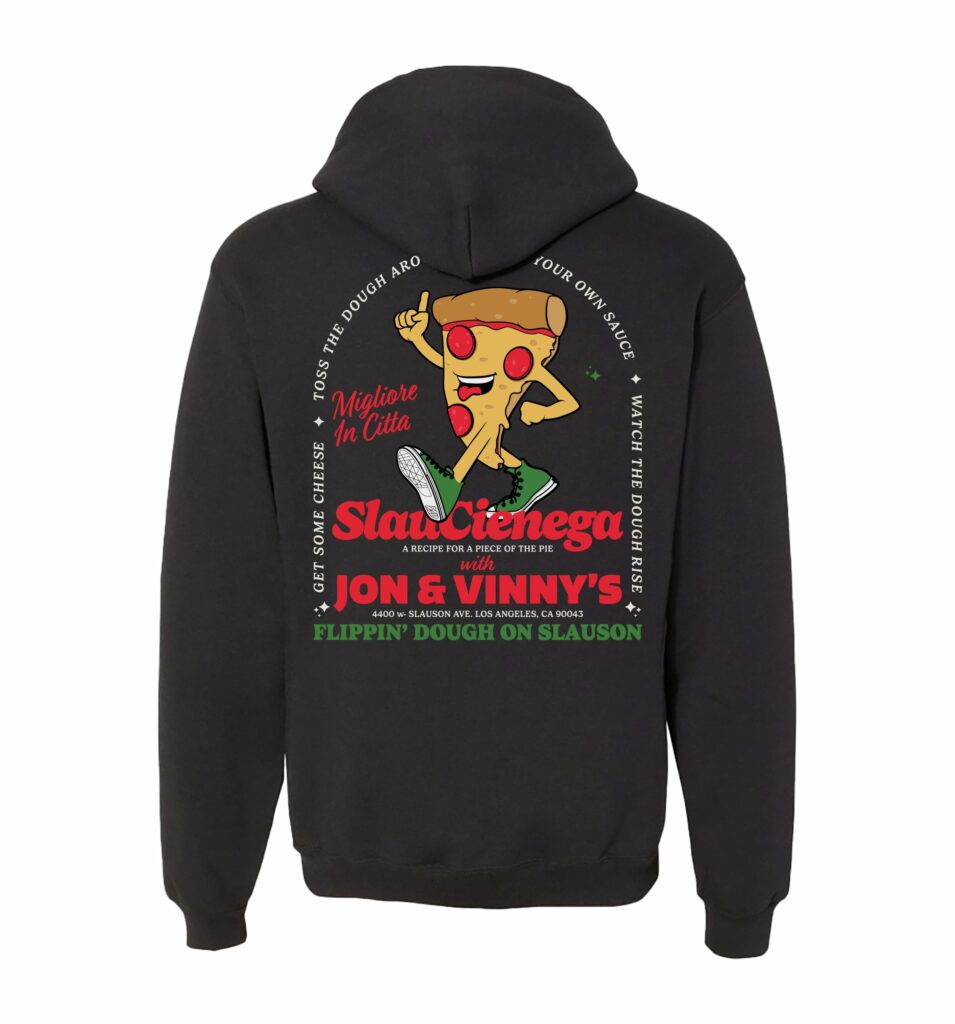 John & Vinny's is the best Italian spot in Los Angeles, offering amazing breakfasts, lunches, and dinners with dine-in, take-out, and delivery options. With a SlauCienega, the pizzeria created its own merch, representing hoodies in black and white colors. Furthermore, the pizzeria offers tees for each taste in its online shop.
Dimes Candle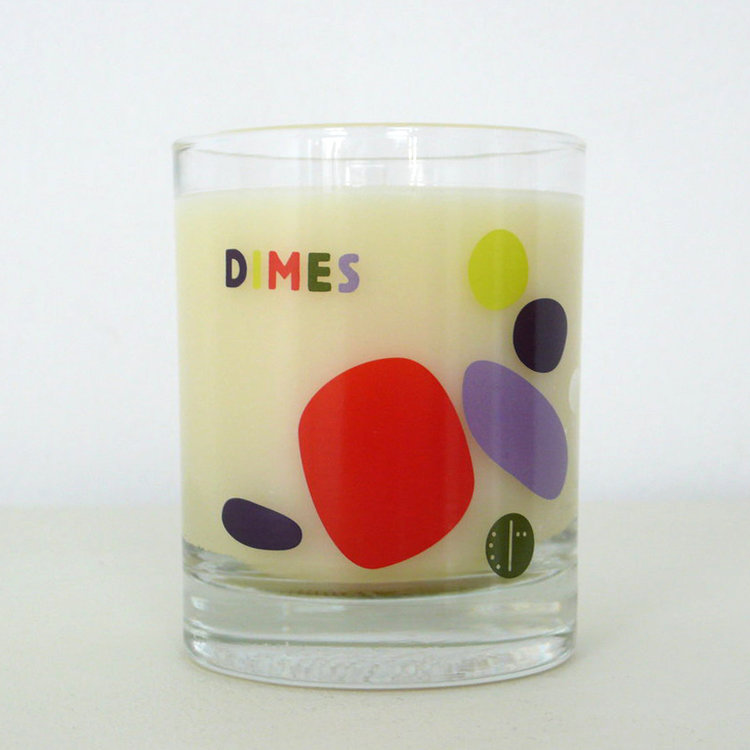 Dimes is a great restaurant in New York, serving diverse American cuisine. It is an excellent spot for breakfast, lunch, or dinner. In addition to the amazing meals, the spot offers its clients a shop where they can purchase a souvenir from their favorite restaurant. One of the most popular items of the restaurant merch is the Dimes candle, bringing more warmth to the people's houses. This small element of decor can change the atmosphere of the space and remind clients of the wonderful place with delicious food.