Quilcene is a picturesque unincorporated community and census-designated place in Jefferson County, Washington, United States. Nestled in the scenic Olympic Peninsula, it has the natural beauty of mountains, forests, and the nearby Quilcene Bay. The community is situated along Highway 101, approximately 15 miles south of Port Townsend and 35 miles northwest of Olympia.
But what about its food culture? It's amazing! Quilcene is surrounded by lush farmland and has a strong agricultural community. You can expect fresh, local produce to make your taste buds dance. There are farmers' markets, and roadside stands where you can score the juiciest berries, crisp veggies, and sweetest corn you've ever tasted.
And speaking of freshness, we can't forget about the seafood. Quilcene is a seafood lover's paradise located right on the Hood Canal. Get ready to feast on succulent Dungeness crab, plump oysters, and delicious clams. You can even try catching your own seafood or head to one of the local restaurants for seafood heaven.
When it comes to dining out, Quilcene may be small, but it's got some hidden gems. They have cozy cafes and charming diners that serve hearty, home-cooked meals that'll warm your soul. That's why I decided to list the 4 best restaurants in Quilcene you can visit whenever you want to discover local food.
Table of Content
#1. 101 Brewery at Twana Roadhouse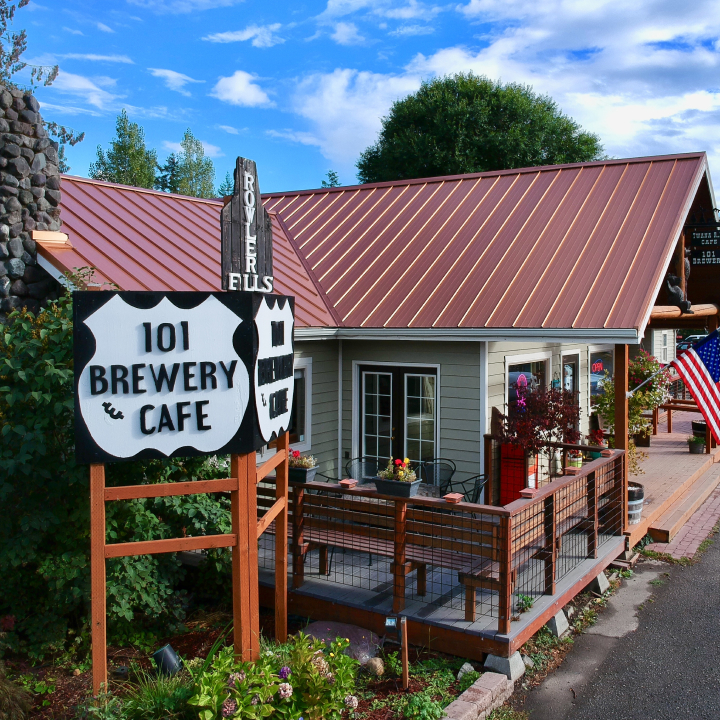 The first place to stop in Quilcene is 101 Brewery at Twana Roadhouse is the first place to stop – a family-owned business that has operated since 1996. Now, they are offering house-made microbrew beer that you can enjoy with famous gourmet burgers and subs.
Do you prefer Italian cuisine? Try their mouth-watering pizza and hand-scooped ice cream. Hearty breakfasts from 7 AM to noon are also available. You can choose old-fashioned house-made pie and tasty coffee. Try all of these at 294793 US Hwy 101, Quilcene, WA 98376.
Melody Bacchus, the owner, says she first started brewing beer in November 2012, making 15 gallons at a time. Time passed, and she developed her recipes by making them tastier and more suitable for her brewing system. Visitors' favorite is the light ale, but you could try the other three types of beer they offer.
#2. Quilbilly's Restaurant and Taproom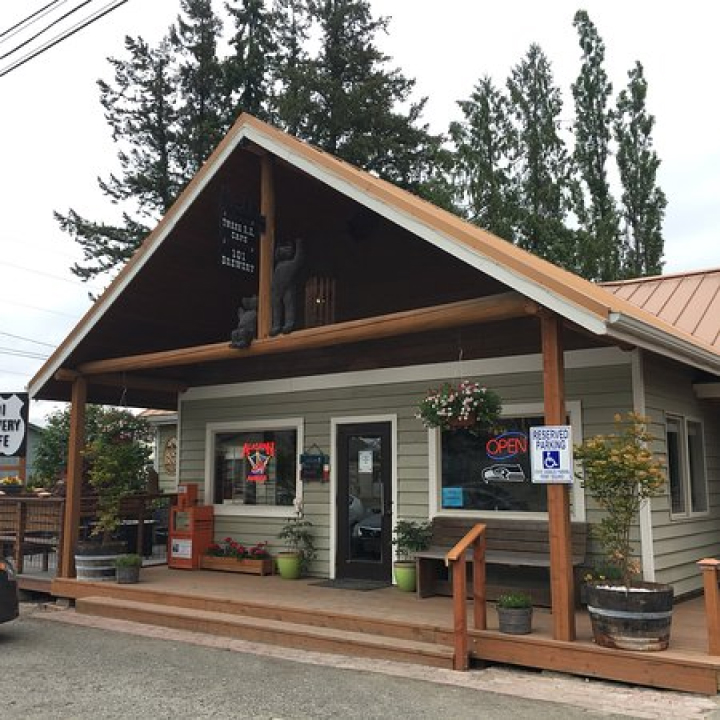 When you visit Quilbilly's Restaurant and Taproom, you'll notice they've got a rustic, country vibe. You'll feel like you've entered a Southern-style haven when you step inside. It's like being welcomed into your grandpappy's farmhouse with a modern twist. They are at 294793 US Highway 101, Quilcene, WA 98376.
This restaurant is all about good old comfort food that'll make your belly sing. They've covered you, from lip-smacking BBQ ribs to finger-licking fried chicken. And if you're in the mood for some down-home classics like chicken and waffles or creamy mac and cheese, they have those too.
However, Quilbilly's isn't just about the food. They've got a killer taproom as well. With an impressive selection of local craft brews and refreshing cocktails, it's a perfect spot to unwind with your friends after a long day. And don't worry if you're not into alcohol because they've got some tasty non-alcoholic options too.
#3. Logger's Landing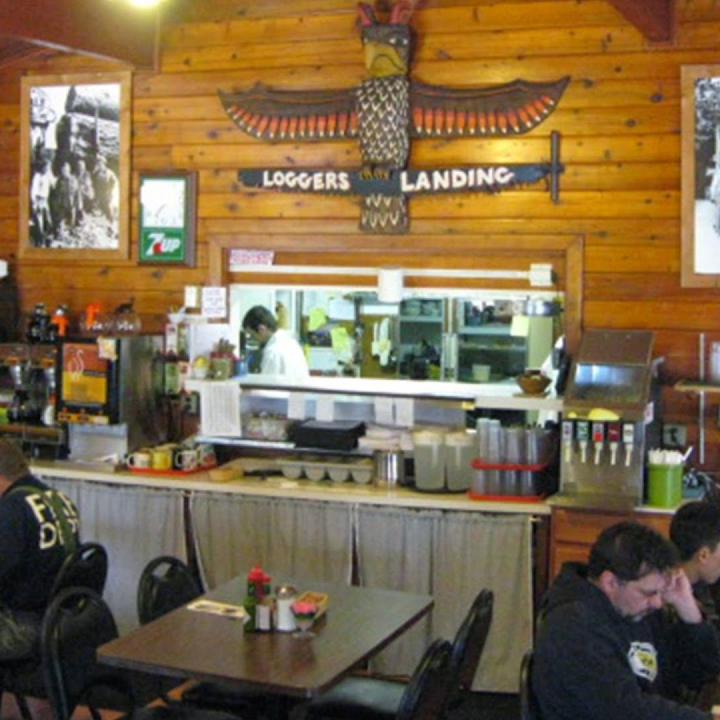 You can step back in time and visit Logger's Landing – a delightful restaurant that makes you discover old-fashioned recipes and a rustic atmosphere. It has beautiful wooden floors, benches, walls, and ceilings. You'll feel like in a cozy cabin in the mountains because this place lives and breathes its logger town theme. Come and see them at 295023 US-101, Quilcene, WA 98376.
No, I didn't forget about the food! It's delicious! You can order fish and chips and be blown away by the tartar sauce. For sure, you'll ask the waitress for more! Former visitors suggest trying other dishes from the menu, such as chicken nuggets, fresh crabs, or coconut prawns.
Whether you're stopping here for the ambiance or the food and unique sauces, Loggers Landing is worth the stop through this rural area of Quilcene. It's a gem in the middle of the woods!
#4. Gearhead Deli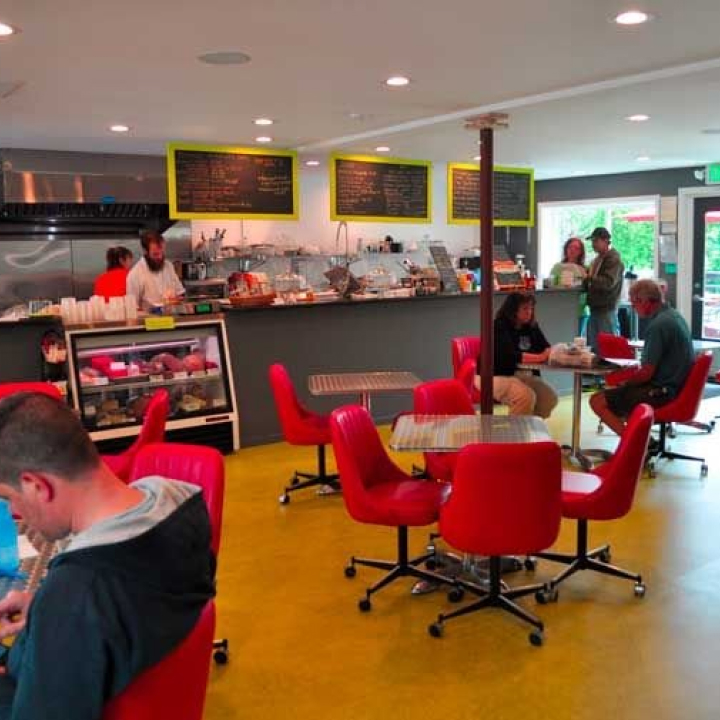 Do you want to taste the best sandwiches in Quilcene? Visit Gearhead Deli at 294963 Hwy 101 Quilcene, WA 98376. Established in 2015, it specializes in bringing you fresh as possible, locally sourced, farm-to-fork, made-from-scratch soups, salads, fish tacos, burgers, pulled pork, and more. They smoke in-house, their fresh salmon, pork butts, and turkey. For breakfast, you can order their particular pulled pork hash. More than that, their friendly service is here to help you make the best choice.
During your visit, you can meet the owner, Chuck Thrasher, who had the vision of keeping with the theme of the gas station, and they ran with that coming up with the name and decor. Thanks to a big TV, you can watch sports with your friends. They also have a back deck opposite traffic on Hwy 101. So, you're welcome to enjoy the silence and overlook a beautifully landscaped yard.