What makes Virginia wine so exciting? A wide range of terroirs? Its varied landscape? Or its perennial culture of grape growing and winemaking? We strongly believe that there's no prevailing factor! The combination of all these conditions has helped Virginia become the major player in American winemaking. With its 300+ wineries with high-quality production, the state now has a lot to offer to oenophiles who are looking for a unique wine experience. Wonder where to start? Let's explore the best Virginia wineries to visit!
Table of Content
Top Wineries in Virginia: Must-Visit Places for Wine-Lovers
Going to Virginia? Below are the 10 best wineries in VA that we recommend you put on your "to-visit" list.
#1. Oak Crest Vineyard & Winery – Overall Best Winery in Virginia
Location: 8215 Oak Crest Drive, King George, VA 22485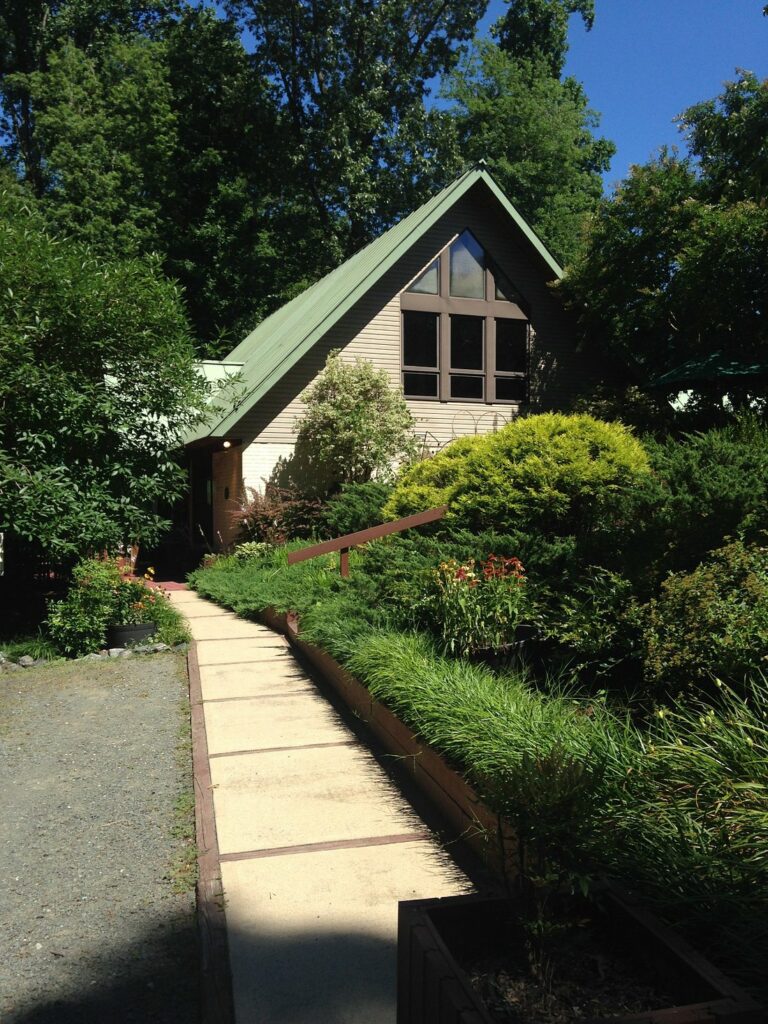 Among all vineyards in Virginia, Oak Crest Vineyard & Winery is one of a kind. This cozy place is a great choice to enjoy changing seasons in woodland beauty while sharing a glass of wine with your family or friends. The wine you can taste in Oak Crest Vineyards is always accompanied by their delicious amish cheese and sausage selection. Additionally, you can bring your own picnic lunch and have a great time on their deck or patio.
Oak Crest Vineyard & Winery with reasonably priced wines of the highest quality. The tasting fee is quite affordable and is as low as $5 per adult. Try their Rhine-style whites or taste their Bordeaux-style reds, ranging from dry to sweet dessert wine. Overall, Oak Crest Vineyard & Winery is a small and informal place in a nice setting that is an ideal spot to sit back and chill out with a glass of outstanding Virginia wine.
#2. Ankida Ridge Vineyards – Best for Environmentally Sensitive Winery with Breathtaking Views
Location: 37°42′ N x 79°10'W, Chestnut Ridge, Blue Ridge Mountains, Amherst County, Virginia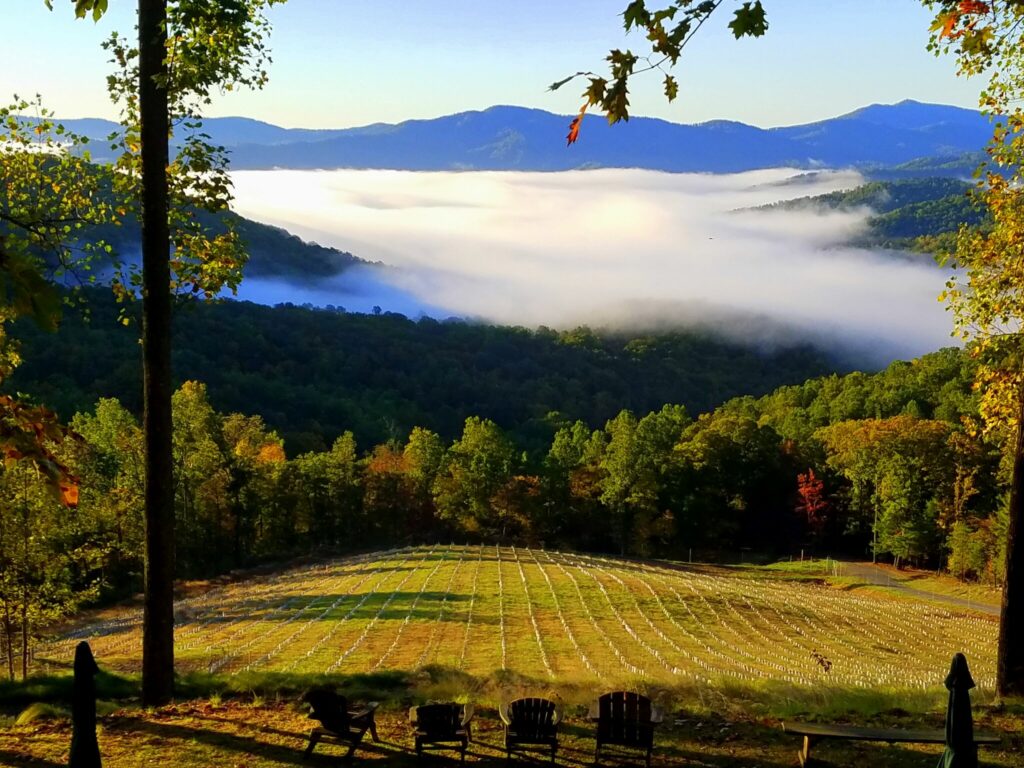 Ankida Ridge Vineyards is a mountaintop, environmentally sensitive winery that treats its guests with the Vrooman family's paradigm-altering wines. Ankoda is also known for holding various events with invited guests. So, in addition to amazing wine, you can enjoy music with like-minded people in an amazing atmosphere.
Please, note that this winery is only open for tasting on Friday, Saturday, and Sunday from noon to 5 p.m., with weekends-only tasting in February and March. Additionally, owners recommend visitors have their driving directions printed as they are going to get to the top of the 1,800-foot promontory, where their GPS might fade out. However, the place is worth visiting. Just give it a shot and enjoy breathtaking views with a glass of unique Pinot Noir and Chardonnay wines and a slice of great homemade pizza.
#3. Abingdon Vineyard & Winery – Best Community-Effort Spot
Location: 20530 Alvarado Road, Abingdon VA 24211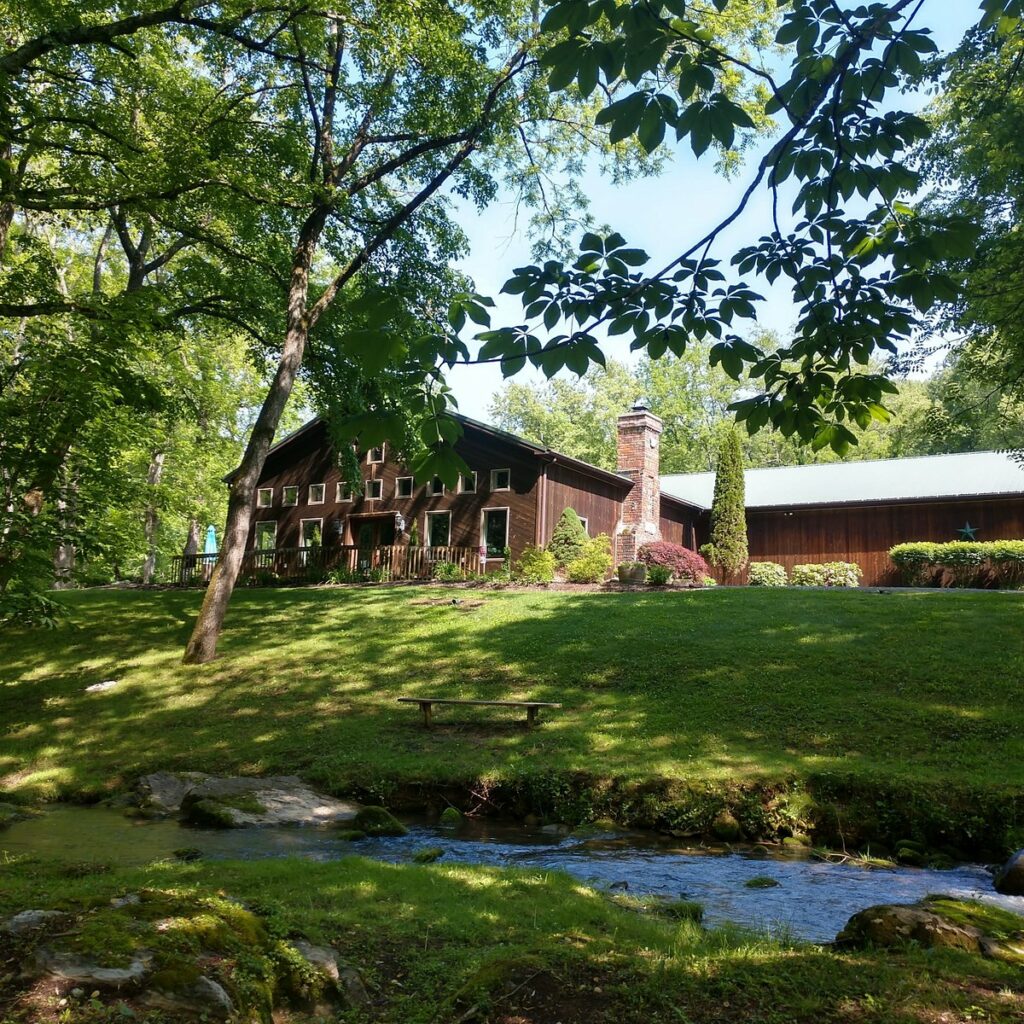 Abingdon Vineyard & Winery is a rustic place in the Appalachian mountains of Abingdon that is aimed at uniting all wine lovers under one roof. The spot is family and dog friendly and is known for offering smooth and balanced world-class wines in the scenic Virginia highlands. The wines are made from the 9 grape varieties planted on 13 acres of local vineyards. Abingdon Winery is a community effort. It has a strong team of volunteers tirelessly tending to the land, grapes, wine, and guests.
Abingdon has a wide selection of red, white, and rose wines, along with a wine club with its parties, free tasting, and discounts. The location is great for picnics, hiking, biking, and fishing. You can bring outside food, provided that you buy wine, or purchase cheese, crackers, salami, and other snacks in place.
#4. Barboursville Vineyards – Best for Attention to Detail
Location: 17655 Winery Road, Barboursville, VA 22923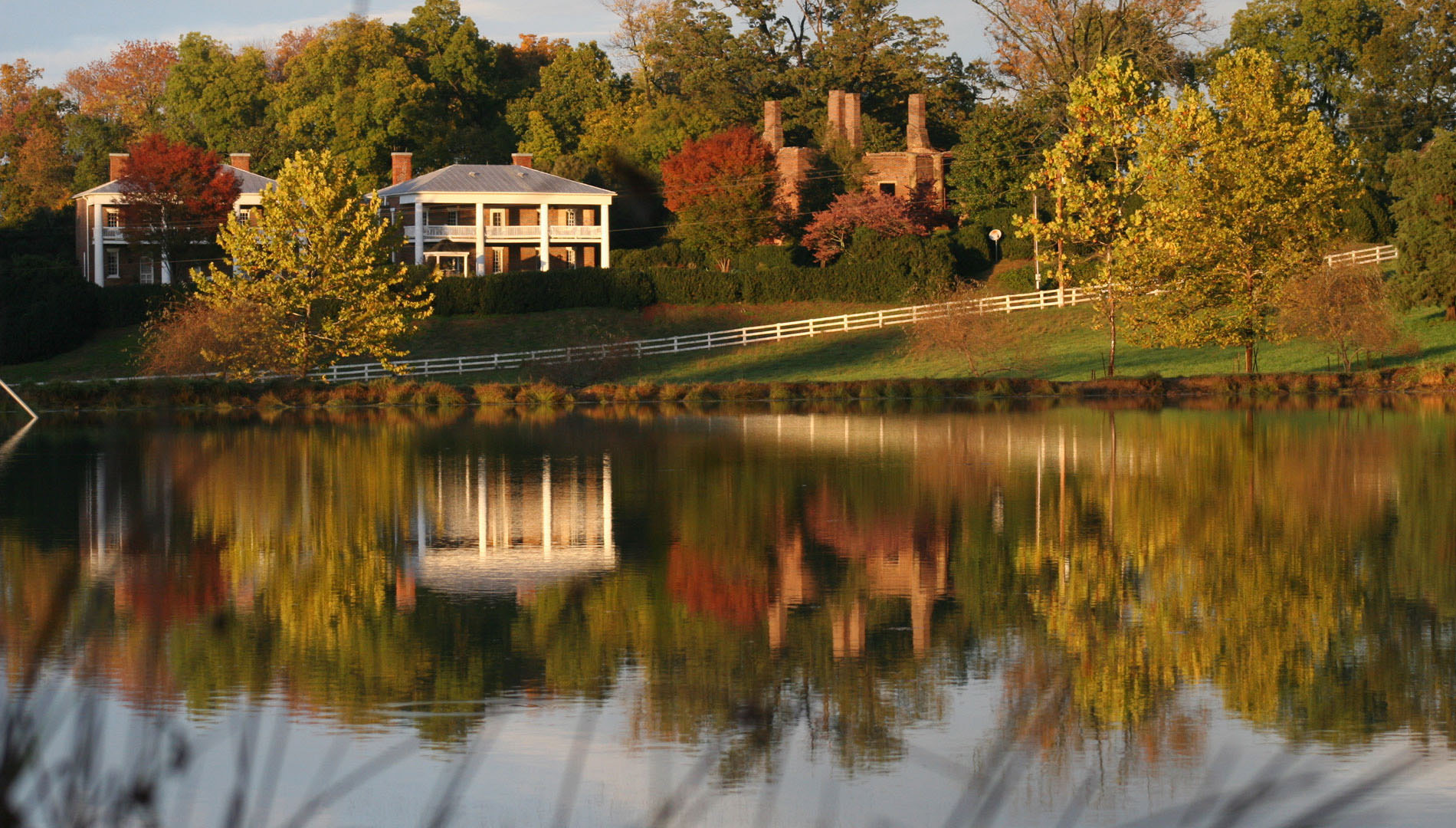 Located just outside Charlottesville, Barboursville Vineyards is a beautiful estate to stop and taste several glasses of exceptional well-rounded red Bordeaux blend. Its hosts present tasting every day either in a Tasting Room or in a Library 1812. The Tasting Room provides a wide selection of current vintages, while the Library 1812 offers a broad range of older vintages. Along with wines, you can also taste delicious seasonal culinary pairings.
To take part in the tasting, you need to pay a $15 tasting fee, which includes a choice of six one ounce pour among sixteen wines. The wines are self-dispensed by automated Winestations. Thanks to this, they are always at the ideal temperature.
#5. Blenheim Vineyards – Best for The Original Vision
Location: 31 Blenheim Farm, Charlottesville, VA 22902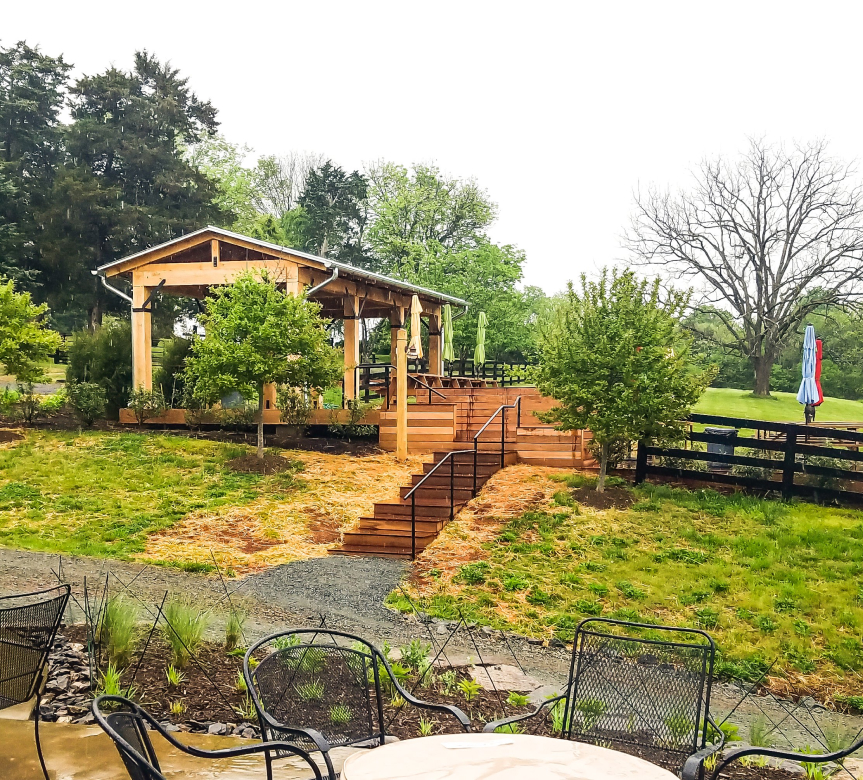 Owned by a celebrity – musician Dave Matthews – Blenheim Vineyards is a place that won't leave you disappointed. These vineyards are known for their exceptional Painted Red Bordeaux-style blend and the Painted White Chardonnay/Viognier/Sauvignon Blanc blend. However, tastings are available by reservation only and are presented Thursday through Sunday from 11 a.m. to 5:30 p.m.
Not only wines here deserve your attention. Its wine bottles' retro labels won't leave you indifferent too. You're always welcome to visit Blenheim Vineyards and taste its Virginia-grown wines in a rustic setting that is only 20 minutes away from downtown Charlottesville.
#6. King Family Vineyards – Best for Award-Winning Wines
Location: 6550 Roseland Farm, Crozet, Virginia 22932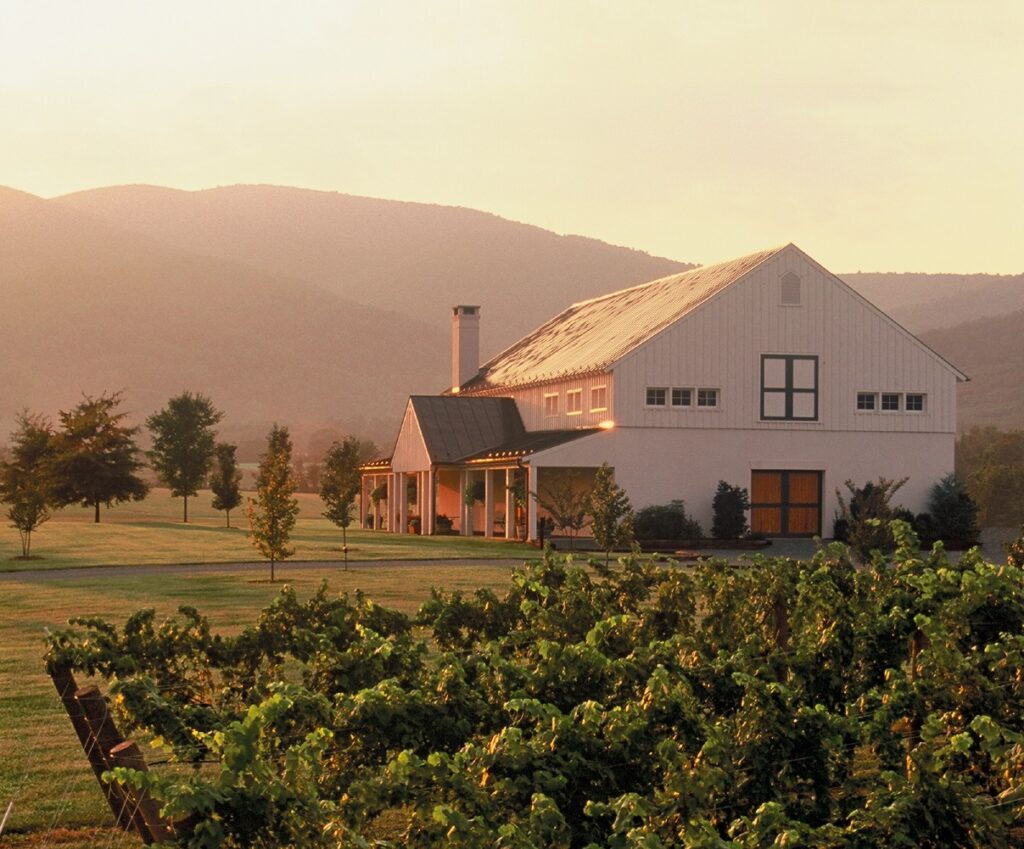 Since the 2000s, King Family Vineyards has produced award-winning wines and presented tastings for wine lovers. These are one of the most popular vineyards in Virginia that remains true to its roots. The spot also holds polo matches every Sunday morning at its 12-acre polo field. Visitors can enjoy five wines to choose for $10 fee. Additionally, there's an on-site shop that allows you to buy wine, snacks, and various wine-related souvenirs.
#7. Early Mountain Winery – Best for Both Exceptional and Accessible Wines
Location: 6109 Wolftown-Hood Rd, Madison, VA 22727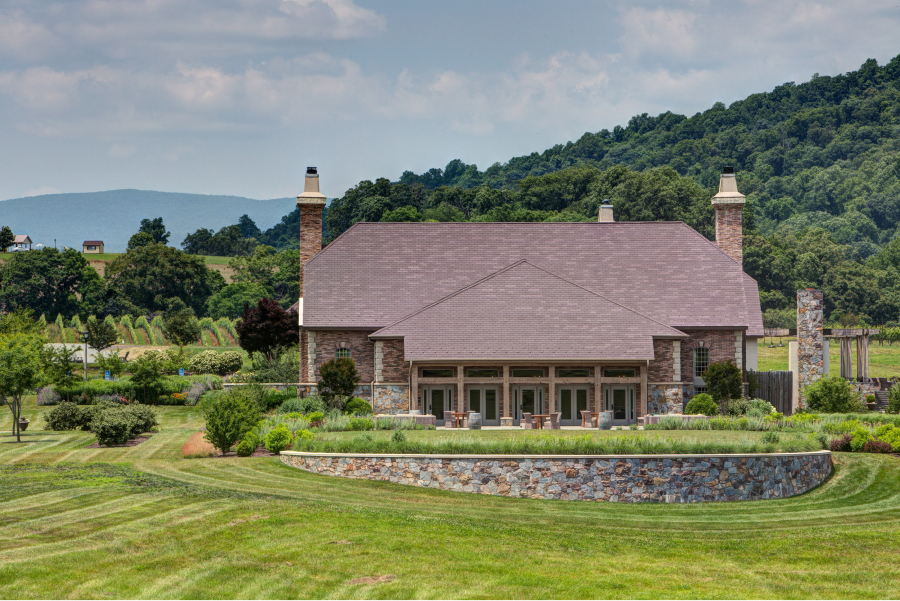 Early Mountain Winery is an elegant spot located on the Monticello Wine Trail in Madison. The winery produces elegant wines that are both accessible and exceptional. Another unique feature is that it offers to taste not only its local wines but also those produced by top competitors. The winery's position is about introducing guests to the best Virginia wines and foods. Additionally, it holds various events and concerts, so you can check its calendar and make the most of your visit.
The tasting is available Thursday through Monday from 11 a.m. to 5:30 p.m. The reservation is recommended.
#8. Veritas Vineyard and Winery – Best for Hosting Year-Round
Location: 51 Veritas Ln, Afton, VA 22920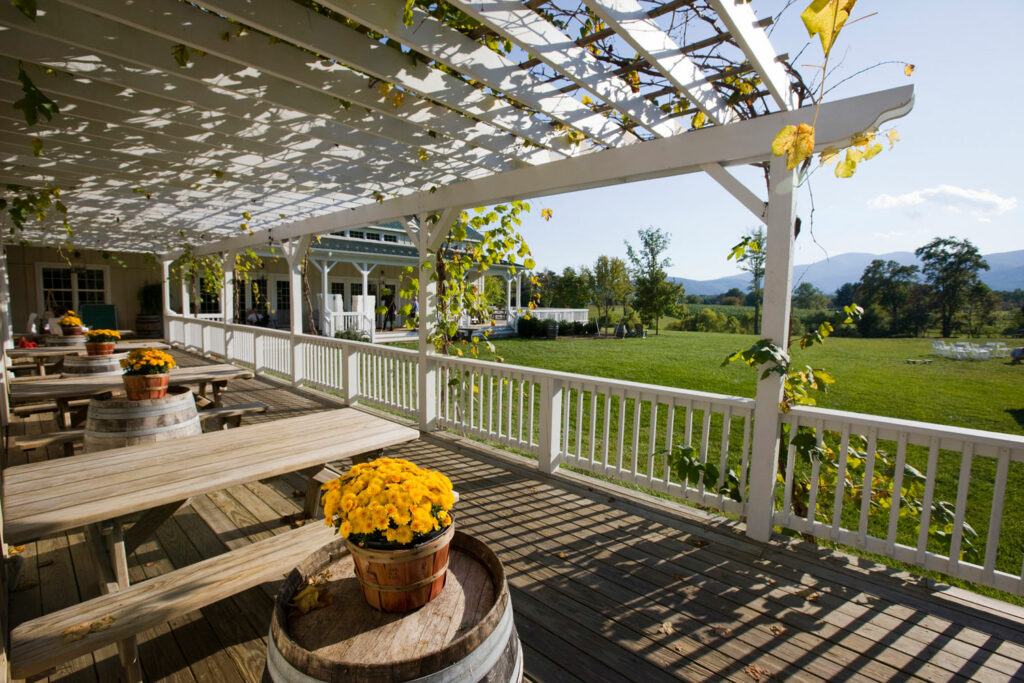 Visit Veritas Vineyard and Winery if you want to enjoy its exquisite wines and incredible food with stunning views of the Blue Ridge Mountains. The best part of it is that you can visit the place year-round. For guests visiting the winery during warm months, there's an outdoor terrace you can relax on with your loved ones. If you're going to drop by during the cold months, you can make yourself at home while sitting on a leather sofa in front of the fireplace.
#9. Boxwood Estate – Best for Winemakery Tradition Preservation
Location: 2042 Burrland Lane, Middleburg, VA 20117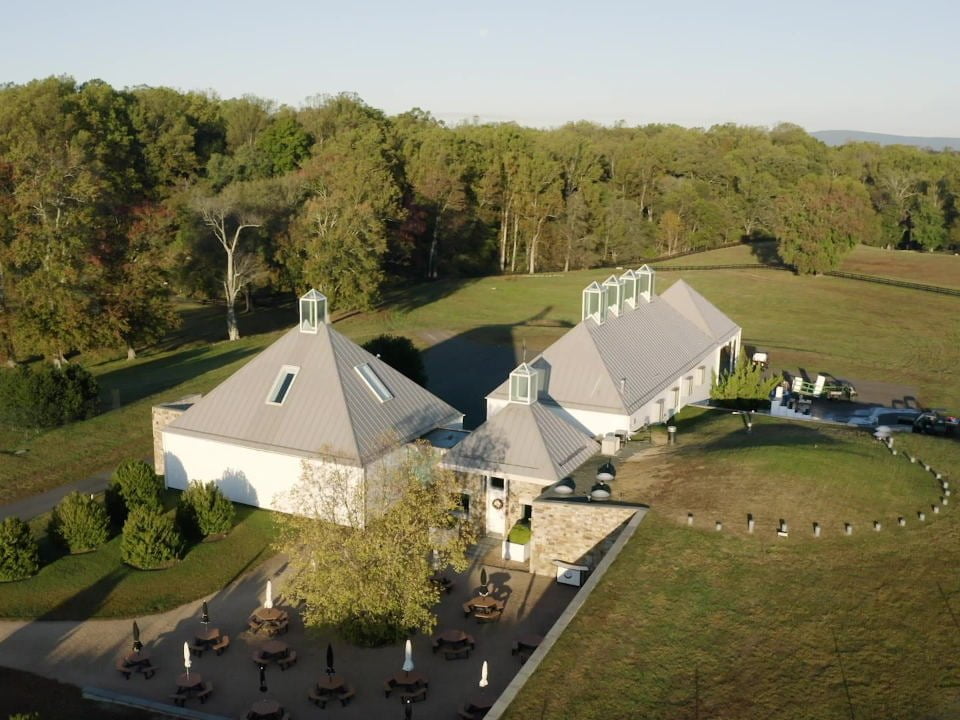 Boxwood Estate is a picturesque spot with sustainable vineyards that occupy 26.5 acres of the historic landmark farm. Its former owner, John Kent Cooke, was an admirer and collector of French wines who once decided to produce his own premium red and white wines in the Bordeaux tradition. The winery presents tastings from Wednesday to Sunday from 11 a.m. to 6 p.m. During the tasting, you can enjoy incredible Cabernet Sauvignon, Merlot, and Cabernet Franc & Sauvignon Blanc wines, all ENTAV certified.
#10. Linden Vineyards – Best for Exceptional Service and Free Tours
Location: 3708 Harrels Corner Rd, Linden, VA 22642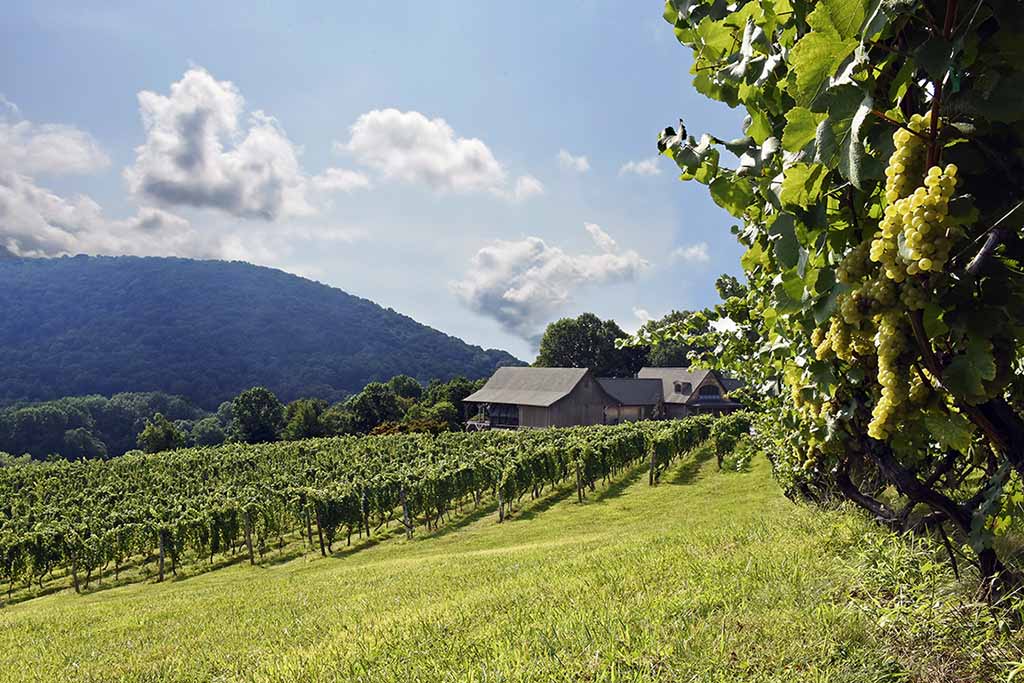 Linden Vineyards is a winery that has produced award-winning wines since 1979. It welcomes guests year-round and has a restaurant and retail store operating for visitors. Thus, you can take part in tasting, join a tour, have a meal, and buy various wine products, cheese, and snacks. Reservations for basic or cellar tastings are not required. Additionally, you can join a free tour by visiting the winery from April to December on Saturday and Sunday.
Where Is The Best Place to Stay in Virginia to Visit Wineries?
If your trip's purpose is closely related to tasting the best American wines, Virginia is the right place to visit. The state has 300+ wineries and is divided into 9 wine-growing regions. It's generally accepted that the best Virginia vineyards are located in Central Virginia, Shenandoah, and Northern Virginia. Consider stopping and staying in Crozet, Barboursville, Charlottesville, Middleburg, or Fredericksburg. Additionally, some wineries, for example, Barboursville Vineyards or Boxwood Estate, offer lodging options, so you can mix business with pleasure by staying in one.
Bottom Line
Virginia is a must-visit for people who love wine and want to gain an exceptional and unique experience. We hope our list of the best wineries in the state can help you plan your visit. Also, make sure to check a winery's operating times in advance. This way, you will be able to choose the right time for your wine tour.